Studio in Nerja, FREE WIFI. (BC)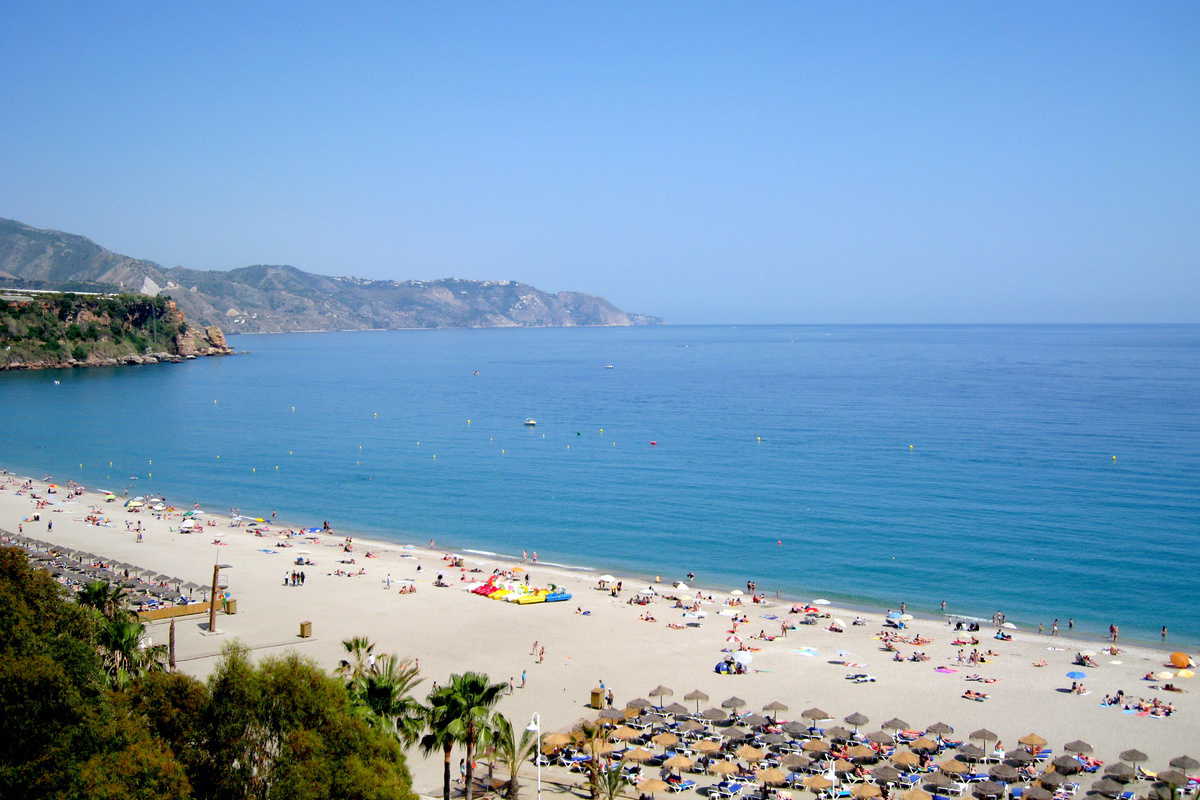 Спальные места

3

Cпальни

1

Ванные комнаты

1

Площадь

35 м²

Этаж №
Кухня
ТВ
Балкон/терраса
Интернет
Кондиционер
Полотенца
Возможность проживания семьи/детей
Описание
Wimdu подтверждено
Translated by Google Translate Show original version. APARTMENT BC. Apartment in Nerja, located in San Miguel ST, n 22. Free Parking in the area. This apartment is very quiet. It overlooks a courtyard (not the main road) . It is an apartment with DOUBLE BED (bed 135 x 190). If you need another apartment, send us a message and we recommend other apartments.

The apartment is located in a new building with 8 modern apartments, all of a 1 room. This apartment is TIPE C. Apartments in the center of Nerja , just minutes from the beaches that bathe the Balcon de Europa in Nerja. The apartment complex is spread over two floors of a building without lift , with terrace. All apartments have fully equipped kitchen, bathroom, living room with TV and bedroom with a double bed or two standard beds. On the top floor is a terrace where you can sunbathe in the summer months .

The apartments , with modern design are equipped with everything you need for your holidays , whether for short stays of several days or longer stays, week, fortnight , full months to ready apartments for long term rental for periods of one year . A 100 and 200 meters ( radius ) of the apartments, find cafes , supermarkets, taxi rank , bus station and free public parking to park your vehicle.

Shops that have apartments : Fully equipped kitchen with microwave, fridge , ceramic hob and kitchen cocina.Cuarto bathroom with shower . In the apartment towels for all occupants left . ( If you are missing towels, you can use the free laundry, towels or request for an additional price . Might also ask for spare sheets and towels for an additional price . Salon / dining room with TV 21 "( Spanish channels) , and control remote , sofa , dining table and chairs . Bedroom . All beds are supplied fully equipped with sheets and blankets .. Iron and ironing board. the apartment comes with bed linen , towels and clean sheets on the first day of entry . You May request new towels for an additional cost . Or wash the towels in the laundry free . You May request cleaning of the apartment at an additional cost . Or change of bed linen and towels at an additional cost . Or you can use the free washing machines , in the terrace . Any questions, you can contact us before booking .

Location , location and surroundings:

It is located in San Miguel de Nerja , No. 22. 1 minute from the bus station to Nerja and taxi . To arrive by car , go down the street Screaming against the bus stop where you will find parking a few meters. In the neighborhoods are: Mercadona Supermarket 50 meters. Coffee shops , bakeries , pastry shops , butchers , shoe stores , sports shops , clothes shops , banks. Throughout the entire street. 3.5 km drive found the caves of Nerja , on the N -340. Free public parking 100 meters and municipal parking 1 minute drive. Less than 5 minutes walk from the Balcon de Europa. You can visit some beaches Nerja walk , as are 10 and 15 min : Playa Burriana Carabeo beach , Playa de Calahonda, Hall Beach , Playa Torrecilla. A 20 minute drive will find the Larios Shopping Centre in Torre del Mar (Vélez - Málaga)

* Leisure Activities Restaurants , cafes and bars, nightlife , water sports , skiing, tennis , hunting, fishing , horse riding , scenic views , nature walks , hiking, nature park. All in Nerja or Frigiliana. See the list of places to visit in Nerja.

Aspects to consider:

* The apartments have a terrace for sunbathing ( on top of the building) . Post and to all tenants.

* There are two washers on the terrace for public use of all amenities at the apartments. And several drying racks for clothes.

* The apartments now have air conditioning or electric stove OPTIONAL AND ON REQUEST from 6 € / day . ( for longer stays please inquire). If you need, can request a portable FAN so they can move them to the living room and / or bedroom. We also have, portable fan, optional. Paying a fee / electric rate. The price is cheaper. (the extra cost of electricity is paid).

* These apartments not allowed . See here Nerja apartments where pets

* When booking you can indicate your preference when choosing an apartment on the first or second floor , with double bed , two single beds or apartments overlooking the main street. ( Subject to availability )

* Ability to add an extra bed on request. Check prices.

* The apartment comes with bed linen, towels and clean sheets on the first day of entry. You May request new towels for an additional cost . Or wash the towels in the laundry free . You May request cleaning of the apartment at an additional cost . Or change of bed linen and towels at an additional cost . Or you can use the free washing machines , in the terrace . Any questions, you can contact us before booking .

* Special offers for students, jobs for workers. Special offers for long stays, offers for several months. Ask us.

* The indicated price is for 2 people. There is possibility of extending the apartment for 3 or 4 people. We can add one or two extra beds. Or recommend other apartments for 3 or 4 people, with two bedrooms in this area, with cheap price.

* We have many available to the guest kitchen appliances (tools). But some kitchen appliances, we have kept in stock (because they are very rarely used utensils). If you need something. Alert me before booking, on arrival or during your stay. And take you to the apartment. Cooker, Toaster, Kettle, Mixer. Hair dryer in the bathroom.

WHEN YOU BOOK THE APARTMENT FOR 3 PEOPLE , WE ADD AN EXTRA BED IN THE LIVING ROOM.

AMENITIES: Floor area: 30m2. Distance to Beach: 700m. Bedrooms: 1. Capacity: 2 people
Правила Проживания
Aspects to consider:

* The apartments have a terrace for sunbathing ( on top of the building) . Post and to all tenants.

* There are two washers on the terrace for public use of all amenities at the apartments. And several drying racks for clothes.

* The apartments now have air conditioning or electric stove OPTIONAL AND ON REQUEST from 6 € / day . ( for longer stays please inquire). If you need, can request a portable FAN so they can move them to the living room and / or bedroom. We also have, portable fan, optional. Paying a fee / electric rate. The price is cheaper. (the extra cost of electricity is paid).

* These apartments not allowed . See here Nerja apartments where pets

* When booking you can indicate your preference when choosing an apartment on the first or second floor , with double bed , two single beds or apartments overlooking the main street. ( Subject to availability )

* Ability to add an extra bed on request. Check prices.

* The apartment comes with bed linen, towels and clean sheets on the first day of entry. You May request new towels for an additional cost . Or wash the towels in the laundry free . You May request cleaning of the apartment at an additional cost . Or change of bed linen and towels at an additional cost . Or you can use the free washing machines , in the terrace . Any questions, you can contact us before booking .

* Special offers for students, jobs for workers. Special offers for long stays, offers for several months. Ask us.

* The indicated price is for 2 people. There is possibility of extending the apartment for 3 or 4 people. We can add one or two extra beds. Or recommend other apartments for 3 or 4 people, with two bedrooms in this area, with cheap price.

* We have many available to the guest kitchen appliances (tools). But some kitchen appliances, we have kept in stock (because they are very rarely used utensils). If you need something. Alert me before booking, on arrival or during your stay. And take you to the apartment. Cooker, Toaster, Kettle, Mixer. Hair dryer in the bathroom.
Цены

Цена за месяц (вплоть до 2 гостей)
36492 руб.
Цена за 2 гостей
1095 руб. за одну ночь/ дополнительная ночь
Подробности

Заезд после
17:00
Заселение до
По договоренности
Отъезд до
11:00
Политика Отмены Брони
Жесткий
Wimdu обязуется
Мы гарантируем лучшее качество жилья и сервиса
Гарантировать качество жилья
Проверить каждого принимающиего Вас хозяина по телефону
Обеспечить безопасную оплату через шифрование на базе SSL